Information For Businesses
Are you a business interested in using or supporting Espruino?
Here are some of the ways we already interact with businesses, but we're always willing to discuss new ideas. For any of the below, or to discuss your own business needs, email us at gw@pur3.co.uk.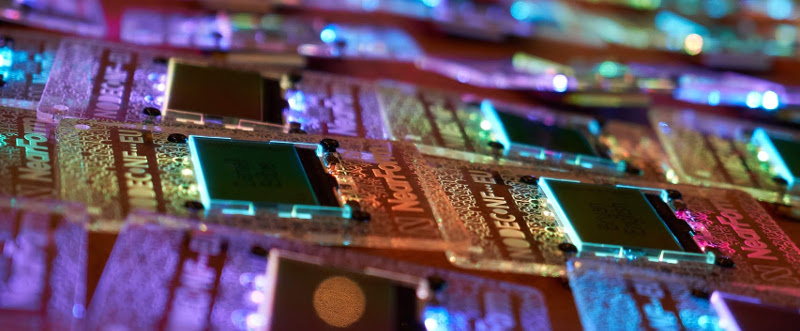 Advertising
Want to advertise on the Espruino site and support Espruino? Signing up for a $100/month Patreon tier will get you listed as a sponsor on the front page of espruino.com
Large Orders
If you are placing a large order you can make significant savings. Our bulk prices are shown at the bottom of this page, however if you are interested in buying a larger quantity or if you are likely to buy in bulk time and time again, please contact us for a quote.
The discounts are based on the assumption that users of Espruino devices may themselves require support. If you're planning on supporting the users of the product you're ordering yourself (eg. you're using it inside or as your own product) then we can offer further discounts
Customisation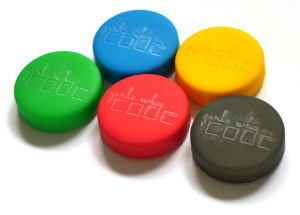 The existing Espruino devices can be customised for your needs in several ways:
Silicone covers for Puck.js devices are available in white, red, green, yellow, blue and black - any of which can be laser-etched with your company's logo for orders of 20pcs or more
At 500pcs or more, Silicone covers can be manufactured in completely custom colours with a silk-screened logo
Custom Puck.js rear covers can be 3D-printed, for example for wrist bands
Custom acrylic cases and surrounds for Pixl.js devices can be manufactured to order
Existing products can be modified and produced in quantities of 200pcs or more
Espruino on your board
We offer a range of packages for businesses which sell microcontroller boards running Espruino, starting at £150 per month which includes:
Listing your board on our Reference page and hosting JSON board description files.
A dedicated page about your board on our website
Up-to-date firmware for your board for each major release
Continuous integration builds of firmware for your board for every commit on GitHub
Additional benefits that can be negotiated include use of the Espruino name, tutorials using your board on our website and/or YouTube, and/or support for your users with a dedicated section for your board on our forum. We can also offer automatic testing of continuous integration builds.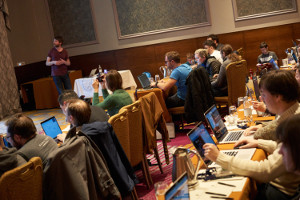 Workshops
Workshops are also available - we can come to your company or event, provide all the required hardware and kits, and do workshops on:
Programming microcontrollers with JavaScript
Bluetooth Low Energy
Creating IoT devices
Creating devices to interface with your company's IoT services
Consultancy
We offer specialist consultancy work at competitive rates including:
bespoke changes or additions to the Espruino firmware
prototyping services
developing and/or consulting on bespoke boards for your business
Education / Charities
We may be able to offer discounts for orders for use in education or for other charitable purposes.
Become a Distributor
We welcome new distributors of the Espruino boards and associated products. There is no agreement needed - just order more than 20 boards from us. We'll give you discounts (at the bottom of this page) based on the total number of boards ordered and will list you on the Espruino distributor page.
Support Espruino
The Espruino software is fully Open Source and all work maintaining and developing the software and online resources including the Tutorials and Examples, API Reference, Forum and Web IDE with graphical editor is funded by sales of the Espruino Boards.
We welcome corporate sponsors, either as one off donations or through Patreon contributions, to help ensure this work continues. For example a $100/month Patreon tier will get your logo listed as a sponsor on the front page of espruino.com.
For more information see espruino.com/Donate. If you wish us to do so, we can publish details of significant sponsorship through social media and on our website.