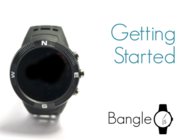 Bangle.js Getting Started
You may also be interested in the Bangle.js Hardware reference and Bangle.js Technical reference
Contents
About Bangle.js
Bangle.js has 3 physical buttons, and two touch areas.
On the right-hand side, top to bottom, the buttons are BTN1, BTN2, BTN3.
BTN1 : 'Up/Previous' in menus, and turn on if watch is off
BTN2 : 'Select' in menus, or bring up menu when in Clock
BTN3 : Down/Next in menus, long-press in any app to return to the Clock
BTN4 : left-hand side of touchscreen. Used for some games, but not in menus
BTN5 : right-hand side of touchscreen. Used for some games, but not in menus
Turning on
Tap BTN1 to turn Bangle.js on, and release it quickly. If you hold BTN1 you will enter the bootloader, and will have to press BTN1 again to exit.
Loading Apps
Go to banglejs.com/apps/ on a Web Bluetooth-capable device (Chrome on Windows, Mac, Linux, Chromebook or Android, or the WebBLE app on iOS)
Click Connect in the top right
You can then see you installed apps and can click the up-arrow icon to the right of an app to install it
Charging
The supplied charge cable connects to a USB port to charge Bangle.js (there is no data connection, it is power only).
You must connect the cable the right way around or it won't work: With Bangle.js facing away from you (so you're looking at the shiny back) and the CE Rohs text the right way up, the USB cable should exit from the left side of the watch.
The cable is magnetic and the wires are connected directly to USB power. Do not leave your cable plugged in or it might attract itself to the nearest magnetic (probably conductive) object and short out.
Powering off
Press BTN2 when in Clock
Choose Settings
Scroll down to 'Turn Off'
Select it
Powering off if completely broken
Long-press BTN1 + BTN2 for about 6 seconds until the screen goes blank
Keep pressing them while a progress bar of ==== goes across the screen
The watch will start vibrating
Release the 2 buttons
Your watch may restart if it hasn't been turned off since the last firmware update. If so, repeat the process again.
Resetting
Long-press BTN1 + BTN2 for about 6 seconds until the screen goes blank
Release them
Bangle.js will boot as if it just turned on normally
Note: The correct time will be lost and Bangle.js will start at midnight 1970.
Resetting without loading any code
If you uploaded something that runs at startup and breaks Bangle.js you may need to do this. It won't delete anything, so unless you fix/remove the broken code Bangle.js will remain broken next time it restarts.
Long-press BTN1 + BTN2 for about 6 seconds until the screen goes blank
Release BTN2 but keep pressing BTN1 while '====' goes across the screen
Keep holding BTN1 while Bangle.js boots
Release it - you should have the Bangle.js logo, version, and MAC address
You can now go to http://banglejs.com/apps , connect, then go to More...-> Install default apps and you're good to go.
Tutorials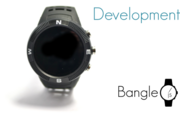 Bangle.js Development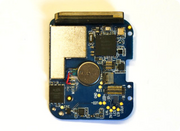 Bangle.js 2 Technical Information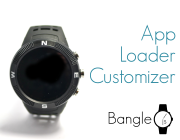 Bangle.js App Customiser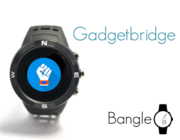 Gadgetbridge for Android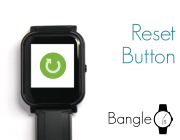 Stopping Bangle.js Reset by Button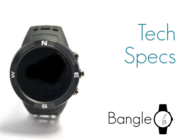 Bangle.js Technical Information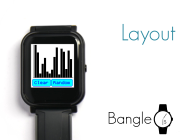 Bangle.js Layout library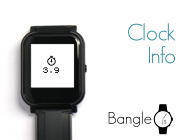 Bangle.js Clock Info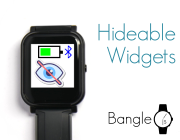 Bangle.js Hideable Widgets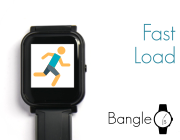 Bangle.js Fast Loading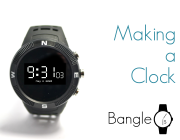 Bangle.js Clock Faces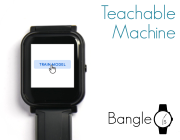 Controlling Espruino from Tensorflow on the Desktop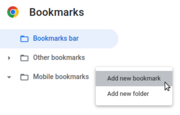 Bookmarklets with Web Bluetooth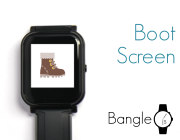 Adding a Custom Boot Screen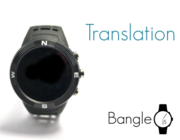 Bangle.js Internationalisation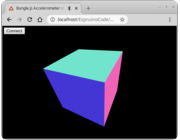 Bangle.js Data Streaming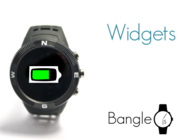 Bangle.js Widgets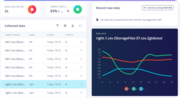 Bangle.js and Edge Impulse for Machine Learning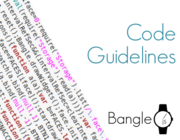 Bangle.js Code Guidelines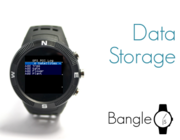 Bangle.js Data Storage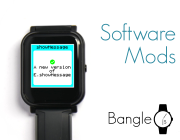 Bangle.js Software Modification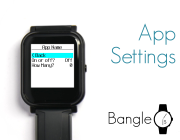 Adding a Bangle.js App Settings Page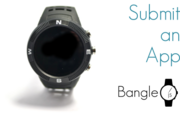 Adding an app to the Bangle.js App Loader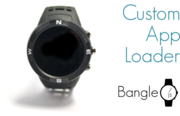 Bangle.js App Loader Customisation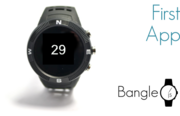 Bangle.js First Application (Timer)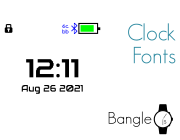 Bangle.js Clock Face Fonts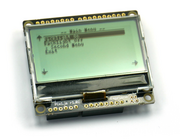 Pixl.js and Bangle.js Menus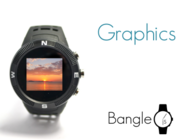 Bangle.js Graphics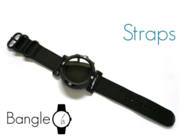 Bangle.js Strap Modifications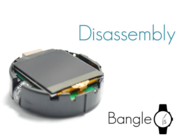 Bangle.js Disassembly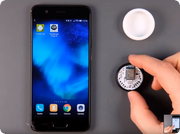 Puck.js Control from Android using DroidScript
This page is auto-generated from GitHub. If you see any mistakes or have suggestions, please let us know.
---